Website Design
Shrewsbury, Shropshire, West Midlands
Holistic
Design

Approach

We offer a complete website project service to ensure that your new media needs are fully supported from within the company.

You will have your own Dedicated Project Manager as your contact with us. We need to understand your brief in the context of your business, marketing and web strategy. Our experienced project manager will work with you to draw up a business case for the website. He will provide you with a clear understanding of the marketing objectives and budgetary constraints

You will have your own Creative Graphic Designer to ensure the design is aligned to your design guidelines and yet aesthetically pleasing to the user.

Our Web Designer will focus on usability, user needs and habits and ensure that the website is useable on a reasonable range of web browsers and operating systems. You will also be advised on best practice arising from the law and guidelines ensuring the site is useable by people of all abilities and disabilities. The website will be designed to uphold at least the W3C Web Content Accessibility Guidelines and you will be appraised of the legal and regulatory environment that affects online products and services.

Our Web Developer will ensure that you are supplied with an appropriate website solution that is useable and scaleable. The project will broken down into component parts and whether developing a Content Management System or bespoke database driven site, strive to achieve consistency allowing for easy maintenance and future development. Your website will be thoroughly tested before signing it off. He will ensure that your website is hosted appropriately, has a smooth go live process and is backed up regularly. Various hosting solutions are offered and the most suitable one will be recommended

Training will be provided suitable to the project, this will cover user training for different levels or roles of the user and systems administration training for configuration and management of the content management software. User guides will be provided when appropriate.

Our Copywriter can assist you in writing the content or advise you on the skills for writing for the web including accessibility.

Our Search Engine Optimisation (SEO) Expert can offer services, both advisory and managed, to cover the potential approaches for digital marketing. This includes both marketing aspects (such as Search Engine Optimisation (SEO), Pay-Per-Click (PPC) and Social Media) and advising on website design and development.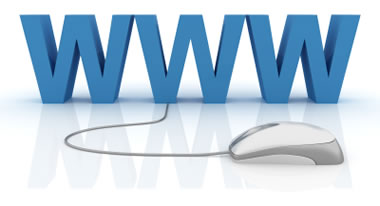 Your
Website

Proposal

The main reason you are looking at our website is that you either have a website idea, you want to promote your company on the web or you already have a website that you want to improve and add more to.
Firstly you need to decide what the primary function of your website will need to be.
Basic brochure site - one that looks great and promotes your company, giving users access to your contact details etc. In our opinion this is the minimum that all companies should have because the Web and Search Engines are becoming a more and more popular way for your customers to find services and products.
Business information site - designed to reflect your company on the web, this could include examples of your services or products, clients, portfolios and contact information.
E-commerce site - designed to sell your products online either through online payment or a form that takes an order for you to follow up.
12 Steps
to creating

your website
Keywords
Indentification
Keywords are very important to your websites search engine rankings. We will help you decide on your keywords and ensure that they are very prevalent in the construction of the website, we may also suggest including some of them in your domain name. (NB we do not mean the defunct keyword meta tag)
Domain
Name

registration

Your domain name will be important for 2 main reasons.
Your domain name should be something that is easy for your customers to remember for them to type it directly into their URL bar.
You should also consider that search engines believe that the words contained in the Domain Name are keywords for that site. It is important to consider putting your main keyword into your domain name.
We are here to help you pick the ideal domain name for your business, we can then register it and host it for you on our own servers.
Website
functionality

and price

Website functionality is something you need to decide on. We are very happy to work with you to discuss what is possible within your budget.
We pride ourselves in saying almost anything is possible, but there is a cost to everything. We will help you design your key functionality to come within your budget and plan for website additions in the future.
Logos,
images and

colour scheme

One of the important things for us when we are designing your site is to understand what you want it to look like.
You will probably want your site to reflect your current business livery, therefore we will create a website design based on your existing logo and colour scheme. All our website designs are bespoke, we do not use bought in templates ensuring a unique look and feel to your website.
If you have images that you want to include in the site then you will need to supply these to us and confirm that you have the copyright for them. If not then we can source images for you from various collections of stock images or commission a photographer to take the images for you.
Our designer will work with you to make sure it is exactly as you want.
Once you have confirmed the design and signed it off our web developer will convert it to code. Our web developer takes pride in his code and consequently writes some of the cleanest code in the business. Most of it is hand coded to ensure it is fast for the user and contains valid XHTML and CSS.
Content
Writing
Many of our customers like to write their own website content. But we are always here to give advice on how keywords should be included and where the information should go into the site.
We also offer a copywriting for your website content, but we understand that you know your business and customers much better than we do, therefore we require input from you. We can structure the content to help your Search Engine Optimisation (SEO) and keep the users interested in what services or products you provide.
Search
Engine

Optimisation (SEO)

Search Engine Optimisation (SEO) is a important section of our business. Every new website is built with their future performance with search engines in our mind.
Optimising your website for the search engines is very important because the majority of your visitors will come from a search results page. The higher you can get on the search ranking the more site visitors you get. Although sometimes this can mean a compromise on the aesthetics of the site which we will advise you on.
Website
Accessibility
This is a section often overlooked by many website companies but we believe is very important to a business. If your website is not accessible to users with various disabilities then you are not only losing out on potential customers but you are also breaking the law. We pride ourselves on constructing accessible websites to at least AA WAI standards.
Google
Maps
We love using the Google Maps API... If your company has any geographic data that you want to display on a map, have a talk to us and we will suggest the best way to display this using a Google map on your website. We also use a very cost efficient postcode lookup service which abides by the licensing rules laid out down the Royal Mail.
Content
Management
Content Management is an important consideration when it comes to your website. This is basically, how you are going to keep your website content up to date. There are 2 options here.
We can build a basic site for you and when you need the site updating then you can send us the new information though in any format and we will put it into the site keeping the site looking very professional. This is the perfect option for companies that do not change the content regularly.
The other option is a Content Management System (CMS). This can come in many forms:

Content management through a desktop application such as Adobes Contribute. This allows you to update your basic static website directly from your desktop.
Open Source Content Management System (CMS). This is a fairly cost effective means to set up an online content management system, but it does have its limitations. It will however allow you the update your site content from any web browser anywhere in the world.
Bespoke Content Management System (CMS) only has the limitation of your budget!
For more information on Content Management systems please visit out Content Management System (CMS) page.
E-Commerce
The World Wide Web is a massive market place and if you decide to sell your products online we can help you decide on the best option for you.
E-commerce websites can range from simple orders by email through to huge online shops which integrate with a back office system where customers can order products with the confidence that they are in your stock.
Bespoke
Web

Applications

We can build bespoke web applications for your company, please contact us with your requirements.
Data
capture
Do you want to capture your customers data in a database for use later? This can be very useful for staying in touch with your customers or potential customers.
This can include signing up for newsletters, or storing their settings for next time they visit your site.
This can be a great way to make your customer feel involved with the site rather than just a visitor.